LED Cabinet Display / LED Panel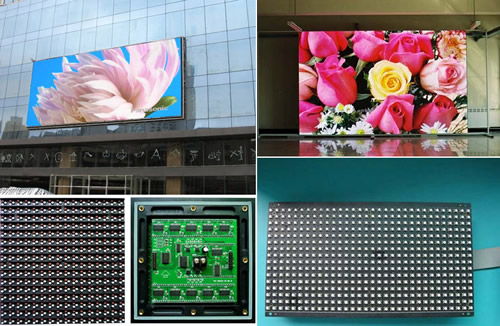 Product Name: LED cabinet display screen (Indoor / Outdoor) / LED Panel
1) Application range: cultural plaza,vital communication line,station terminal ,information certre,public place of entertainment ,shopping centre,commercial city and so on. It used for outdoor advertising, information publish, journalism and communication etc.
2) Strong waterproof: use the world's best LED special potting Yaguang glue, doing IP65 protection test of the cabinet before package.
3) Clear graphics:According to three colors principle and red, green, blue LED different attenuation curve, reasonable proportion of three color LED brightness, a screen using a class LED; the application of video processor and single dot correction system and so on.
4) Big viewing angle:Using big viewing angle led packing technology,according to the applied field stream,setting the best viewing angle range;The application of outdoor DIP led can let the led screen's vertical and horizontal viewing angle more than 120 degrees.
5) High brightness:Setting the led screen's highest brightness according to user venues and the direction of led screen(general is 130% of normal use of brightness).setting the driving current of led less than 18mA.
6) Easy maintenance:Using IP65 standard module typy cabinet structure design,easy to installation and maintenance.
7) Light and thin structure:Using almunium cabinet, it's light and thin,never rust,it can save more exporting transportation fee.
8) Eenergy saving and environmental protection :adopting automatically environment brightness adjustment system,let the led screen adjust its brightness automatic in different external brightness conditions.
Pixel Pitch: P3,P4,P5,P6,P7,P8, P10, P12, P14, P16, P18, P20, P25, P31.25
We also make the customers' design of specific requirement on pixel pitch & size, please contact us directly at anytime